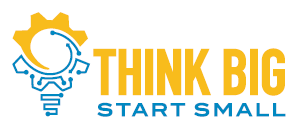 AutomaTech's ThinkBIG 2019 Conference will simplify how the Industrial Internet of Things, also known as IIoT or Industry 4.0, can deliver significant advantages to industry. You will gain a better understanding of the big picture and learn how to easily get started with IIoT today!
ThinkBIG 2018 attendees will gain knowledge on how Operational Technology used for Process Automation & Execution, Data Collection, and Analysis continues to evolve and converge with Information Technology systems the more connected we become. We will demonstrate how IIoT enables Operational Intelligence, Big Data, and Advanced Analytics to deliver significant value and visibility across your organization.
Key Topics Include:
Digital Transformation & IIoT Trends
GE Digital Update – Portfolio Review & Strategy
IIoT In Action: Case Studies & Panel Discussions
Two 90-Minute IIoT Hands-on Training Sessions
Industry-focus Breakout Sessions including Cyber Security
Interactive Technology Expo & Tech Demo Sessions
Who Should Attend?
Business & Technology leaders: CIOs, CTOs, VPs, Directors, Managers focusing on Digital Transformation and Operational Improvements.
Technology Implementers & Support: Automation & Control Systems Engineers, Process Engineers, Developers, IT Staff interested in further their education around Industrial Automation & IIoT technologies.
Tech Expo
The AutomaTech ThinkBIG 2018 conference includes an interactive Tech Expo exhibit hall featuring the latest industrial technology and innovations from AutomaTech's Strategic Partners and Vendors.  The two-hour Tech Expo includes cocktails & appetizers and provides an exciting opportunity to see demonstrations of the latest hardware and software solutions while networking with industry experts and your peers.  The Tech Expo will feature industry leading vendors like GE Digital, MOXA, Stratus Technologies, Full Spectrum, MDT Software, and many, many more!
Agenda
Click here to see the session descriptions.
Start End
Main Room
Technology Expo
Break Out Room 1
Break Out Room 2
7:00 AM to 8:00 AM Registration and Breakfast
8:00 AM to 8:15 AM
Welcome & Event Kickoff


Digital Transformation: Think Big, Start Small


Click for Details
8:15 AM to 9:30 AM
GE Digital Update:


Portfolio Review & Strategy


Click for Details
9:30 AM to 9:45 AM Break
9:45 AM to 11:15AM
Lightning Stage Demo Session with Q&A:
SyTech XLReporter 9:45 - 10:15 AM
Webalo 10:15 - 10:45 AM
GE Digital 10:45 - 11:15 AM
Click for Details
Technology Expo
TRAINING 1:
Configuring IIoT Edge Computing,
Virtualization, & High Availability
Click for Details
TRAINING 2:
Simplified IIoT Data Acquisition
& Edge-to-Cloud Connectivity
Click for Details
11:15 AM to 11:30 AM Break
11:30 AM to 12:00 PM
Lightning Stage Demo Session with Q&A:
PTC/Kepware
Click for Details
Cyber Security for Manufacturing Operations
Click for Details
Secure & Private Remote Communication for
Water, Utilities, & Transportation Industries
Click for Details
12:00 PM to 1:00 PM Lunch
1:00 PM to 1:45 PM
Optimizing Asset Performance &
Condition Based Maintenance
Click for Details
1:45 PM to 3:15 PM
Lightning Stage Demo Session with Q&A:
Full Spectrum 1:45 - 2:15 PM
Win 911 2:15 - 2:45 PM
Tempered Networks 2:45 - 3:15 PM
Click for Details
Technology Expo
TRAINING 1 [Repeat}:


Configuring IIoT Edge Computing,
Virtualization, & High Availability


Click for Details
TRAINING 2 [Repeat]:
Simplified IIoT Data Acquisition
& Edge-to-Cloud Connectivity
Click for Details
3:15 PM to 3:30 PM Break
3::30 PM to 4:00 PM
Lightning Stage Demo Session with Q&A:
Stratus
Click for Details
Simplified Data Visualization &
Analysis for Manufacturing & IIoT
Click for Details
Cyber Security for Water, Utilities,
& Transportation Industries
Click for Details
4:00 PM to 4:20 PM
IIoT In Action: Case Study
Sponsored by Moxa
Click for Details
4:20 PM to 5:05 PM
IIoT in Action: Panel Discussion


Understanding the Buzz & How to Get Started


Click for Details
5:05 PM to 5:15 PM
Thank You & Closing Words
5:15 PM to 5:30 PM Break
5:30 PM to 7:30 PM
Technology Expo & Networking Event

Day 1 Agenda
Start End
Main Room
Technology Expo
Break Out Room 1
Break Out Room 2
3:00 PM to 4:00 PM
Check-In & Attendee Registration
4:00 PM to 4:45 PM
Welcome & Event Kickoff
ThinkBIG, Start Small - Immersed in Technology
4:45 PM to 5:00 PM
Industry & IIoT Trends presented by Tech Expo Sponsor
5:00 PM to 7:00 PM
Opening Night Technology Expo & Guest Dinner
7:00 PM to 8:00 PM
After Dinner Activity
Day 2 Agenda
7:00 AM to 8:00 AM Breakfast
8:00 AM to 8:15 AM
Welcome & Agenda Review


Digital Transformation: Think Big, Start Small

8:15 AM to 8:45 AM
Meet the New GE Industrial IoT Software Company
8:45 AM to 9:00 AM Break
Technology Expo
9:00 AM to 10:00 AM
Manufacturing Optimization Roundtable
An Interview with GE MES Leadership with Portfolio Strategy & Roadmap
AutomaTech-Education #1: Industrial Data Analysis
Featuring GE Historian & Capstone PARCview
AutomaTech-Education #2: Intelligent Edge Connectivity
Featuring Kepware & MOXA
10:00 AM to 10:15 AM Break
Technology Expo
10:15 AM to 10:35 AM
Lightning Stage: PTC
Lightning Stage: Capstone Technologies
Lightning Stage: MOXA MRC
10:35 AM to 10:55 AM
Lightning Stage: GE APM
Lightning Stage: FacilityConneX
Lightning Stage: Ondas Networks
10:55 AM to 11:15 AM Break
Technology Expo
11:15 AM to 11:45 AM
GE Digital Automation Software Update What's New with iFIX, CIMPLICITY, Bath, Historian, Ops Hug, and more!
11:45 AM to 1:00 PM
Technology Expo & Lunch
1:00 PM to 2:00 PM
Aumenting & Optimizing Your Industrial Business with Augmented Reality (AR)
Click for details
2:00 PM to 2:15 PM
Break
Technology Expo
2:15 PM to 2:15 PM Break
Manufacturing Optimization Panel DiscussionImproving Industrial Data Utilization
AutomaTech-Education #3: Smart Cyber SecurityFeaturing Revolutionary Secruity, Tempered Network, and Bayshore Networks
AutomaTech-Education #4: High-Availability SCADA at The EdgeFeaturing Stratus ztC and GE iFIX
3:15 PM to 3:30 PM
Closing Remarks & Thank You
Simplified Data Visualization &
Analysis for Manufacturing & IIoT
Click for details
Cyber Security for Water, Utilities,
& Transportation Industries
Click for details